In most organizations, interfacing with IT comes down to: "Help, my computer isn't working, can you fix it?" Employees generally don't know the full scope of what IT does, i.e., infrastructure, application, engineering, and so on. And they don't need to because the Help Desk serves as that interface.      
The Help Desk is practically the face of IT. We provide technical support on a range of products such as laptops, cloud applications, video conferencing, etc. For our employees, the value of service is speed, quality and least effort needed to receive help. Within any organization, the efficacy of the Help Desk often reflects the caliber of IT. 
Over a year and a half ago, we decided to look into how to provide Palo Alto Networks with a "best in class" Help Desk. Our challenge was an uptick of more complex problems. Our goal was to reduce tickets per employee by 50% and automate the top 3-5 service requests on a recurring (monthly) basis. 
In our vision, the Help Desk of the Future would not focus on merely solving the maximum number of tickets – it is designed to minimize the volume. We wanted the most common issues solved before they reach the Help Desk. To achieve our goal we focused on two areas: problem management to improve the quality, efficiency and effectiveness of services to our employees, and automation of top service requests. 
Solution 1: Problem Management
We took a proactive approach to Problem Management in transforming our Help Desk by creating processes and tools that prevent incidents rather than simply maximizing the response rate. Here's what we did: 
Established a Problem Management task force from our Global Help Desk 

Created reports showing our top ticket (incident) drivers per quarter

Conducted data analyses (f

or example, within a month we analyzed 1000+ tickets by going through every single one of them)

Created problem tickets (associate/attach multiple incident tickets for tracking and consolidation to record root causes)

 

Implemented root cause fixes (often system or process changes)
With this set of actions we saw a decrease in the number of reported issues while ensuring as little downtime as possible for our employees. Along the way we were able to reduce costs, improve workflows, and retain highly skilled technicians and engineers. It was gratifying to move away from reactive mode to proactive management.  
An important differentiator in our effort is that instead of using consultants to identify our processes and suggest improvement areas, we decided to utilize in-house expertise. We trained the Global Help Desk team in how to use Problem Management in ServiceNow. With their first-hand knowledge of our challenges and goals, it makes so much sense that they get to be in the driver's seat.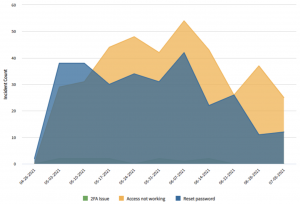 Once this approach was clearly successful, we saw the potential for other IT teams to use it in dealing with their recurring issues. We recommended these questions as a starting point: 
Who needs to be involved in proactive problem management?

How to train them? 

How could the approach be applied globally? 

Which problems will be managed proactively? 
Next we are adopting Autonomous DEM, which is a Prisma Access product that can identify end user computer related issues (i.e., network issues, highly utilized CPU, etc) and help move us into better real-time data analysis and remediation. 
Solution 2: Automation Is Essential 
We're highly motivated in doing more automation since recurring requests consume time and resources and no one on the Help Desk wants repetitive tasks in their work! To steer employees to solutions with less involvement of the Help Desk, we did the following: 
Established an Automation task force (again, from the Global Help Desk)

Conducted research regarding automation of queries

Created a framework (i.e., automation intake form, scrum meetings, process flow creation) around how we will manage the lifecycle of automation initiatives

Implemented an agile method using bi-weekly sprints (essential to managing outstanding and upcoming workload)  

Last but not least – build out automations and integrations using Cortex XSOAR playbooks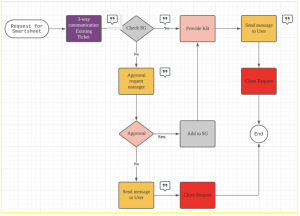 We've been using our very own Cortex XSOAR for automations. Although Cortex XSOAR is primarily used for Security Automation, we saw an opportunity to automate pretty much anything using this tool. A good example of this is software assignment and software off-boarding, which removes manual effort and saves both time and money. The opportunities are endless! Furthermore, this has allowed the Help Desk staff to get hands-on experience using our own product, which helps them develop new skills and knowledge.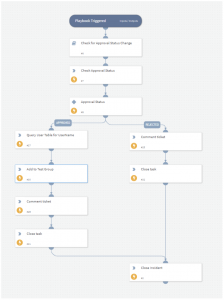 It's About Massive ROI 
As Palo Alto Networks grows, we saw the need to reduce the downtime of employees by removing recurring issues and automating common requests. We have improved both the quality and speed of incident resolution, and helped employees become more productive and technically proficient. We're well on our way to achieving the Help Desk of the Future!
The Problem Management and Automation task force teams we created are staff from the Global Help Desk, who on top of their day-to-day responsibilities, took on the extra workload now in order to get massive ROI later. We expect automation and proactive problem management to continue bearing fruit.   
Finally, we are leveraging automation in other parts of the business, starting with the Sales organization. We have built a POC automation which helps manage their order to quote process, removing many hours of repetitive work and decreasing manual system interactions. Ah, the wonders of automation!